Photo-Illustration: The Strategist; Photos: Retailers
If you follow our monthly feature "Your Shopping Cart," you know we have some eerily good intel on what you all are buying, which led us to think that, as Strategist editors, we could turn the tables and highlight all the things we've been buying for ourselves. As you'll notice, it's both a blessing and a curse to be a Strategist editor; we're picky, but sometimes we just have to get on with it. (It's online-shopping expertise meets IRL needs.) Below, what we bought in November.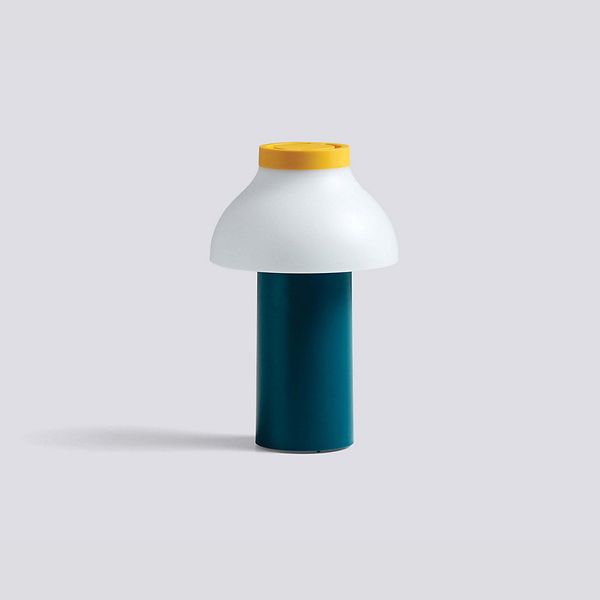 Felix Burrichter and Alan Cumming both convinced me that battery-powered lamps were the future, and you know what? I agree. It's an attractive decoration but also necessary in an apartment that has poor lighting and outlet placement. I can bring it around wherever I need extra light. I honestly might get only portable lamps from now on, because they're just as bright as regular lamps but so much more convenient.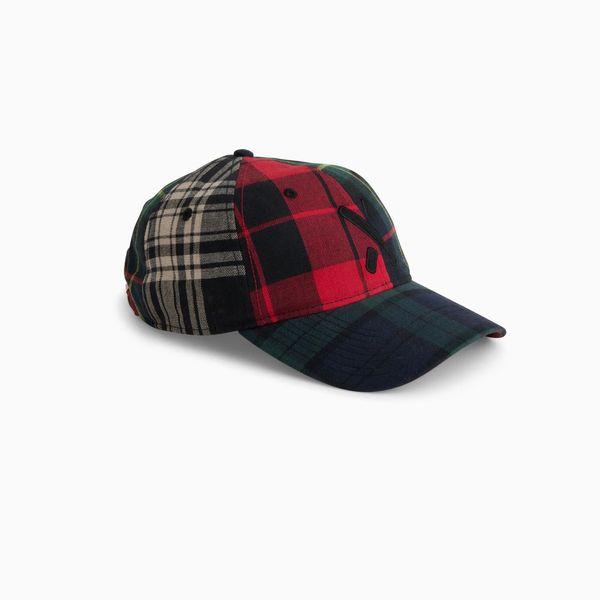 I wear glasses more often than not, and because of that, I can't wear sunglasses. (I don't have prescription ones yet.) Instead, I've gotten into wearing baseball hats, especially when I take my dog out in the middle of the day. I've admired this vaguely preppy, very seasonal hat from Alex Mill for a while, and I finally decided to get it. I also got this cashmere neck warmer and cardigan I had my eye on as a holiday present to myself.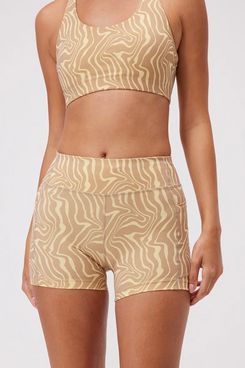 The only thing I bought during the Black Friday–Cyber Monday madness was this pair of leopard shorts from Outdoor Voices. They're sold out in most sizes now — they were 75 percent off, which is a huge deal for OV — but there are more available in other colors. They have basically everything I want in a running short: a just-right length that won't creep up; deep pockets to fit my phone, keys, and energy gels; and a fun pattern that makes me happy.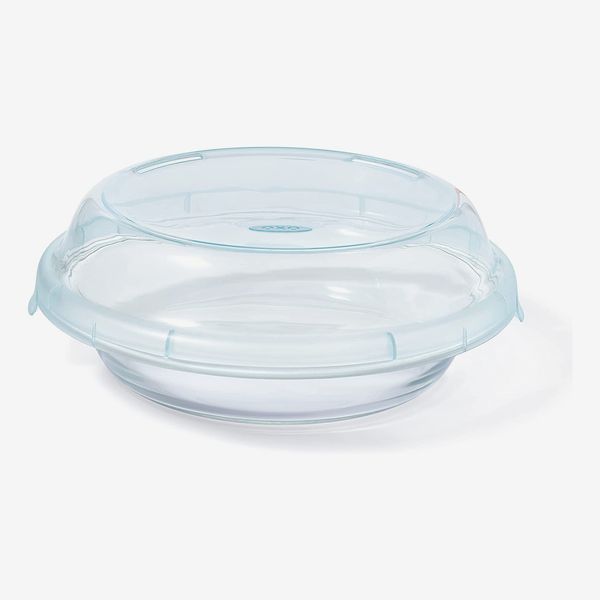 I bought this to make a chocolate cream pie that I brought to my family's Thanksgiving dinner. It's the perfect size for a pie, it's oven and dishwasher safe, and the plastic lid makes it easy to cover and carry. But what I really want to rave about is the pie. With the rich cream filling, crunchy Oreo crust, and fluffy whipped cream, it's a delicious mix of textures that was actually somewhat refreshing after the big holiday meal. I'm not a skilled baker by any means, but the recipe was easy to follow, and it came out perfectly.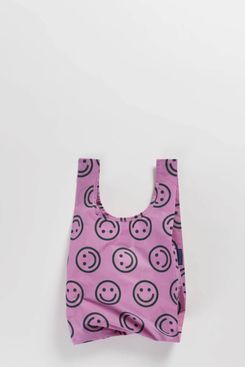 Since I started interning with the Strategist, I've been seeing the name Baggu float around. Most recently, I read about Baggu collaborating with the Met and went to check it out on the museum's site. I didn't realize how many different varieties of reusable bags, totes, lunch boxes, and products Baggu sells. Since I don't need all the space that comes in the Standard Baggu, I opted for getting the Baby Baggu, which is roomy enough to fit my lunch or a few items of clothing but small enough to stow in the front seat of my car or even on my lap. Smiley faces are Baggu's signature print, so I had to go with the Raspberry Happy one.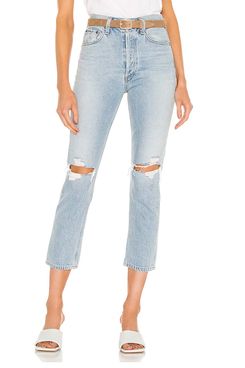 I traveled to the Outer Banks this past summer and came across a really cute boutique. I was eyeing these jeans the whole time I was shopping but ultimately ended up leaving with a blazer instead. Five months later, I still can't get these Agolde jeans out of my head. I found them on sale and knew I had to snatch them up right away. They're made from quality denim and feel really comfortable, especially for being a high-rise jean. I'm not one to spend a lot of money on jeans, but I've discovered it's better to splurge a little on a quality item than to buy an inexpensive item that's not as well made.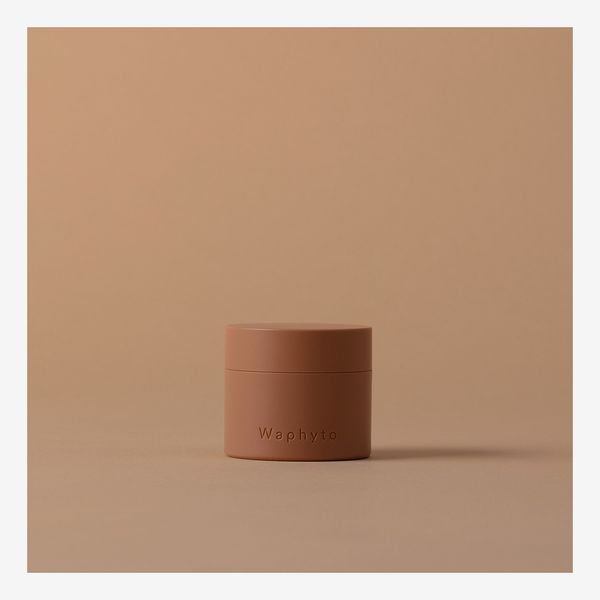 While on an Edith Wharton–esque Grand Tour of Europe — but with more Steinways and haunted cameras (don't ask) — I developed a childhood aversion to dill. The scent still reminds me of being sad and vegetarian in Poland's meat-forward dining rooms, but that won't stop me from recommending this face cream, which moisturizes my dry, sensitive skin so well I don't even mind that it smells of mizeria (yogurt-y cucumber salad). I could blame the cocktail of 13 plant oils, but that same blend leaves my complexion hydrated, glowing, and mercifully not tight-feeling. NB: At $136, it ain't cheap, but a little goes a long way because she's extra-thicc — so thicc, in fact, that you'd do well to take a Skittle-size amount, let it melt a bit between your hands, then pat in (inhaling deeply optional).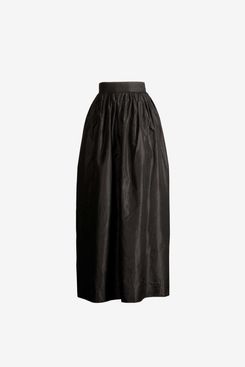 Whenever I'm in Chicago, I make a point of stopping at Store B Vintage, which has supplied me with off-the-rack-perfect wool trousers, Saks Potts–ish outerwear for a tenth of the price, and, on this most recent trip, a sheer Emanuel Ungaro Parallele Paris skirt. According to the tag, it's a 1970s piece from the French designer's prêt-à-porter line, but the structured, see-through tulle reads thoroughly modern à la Molly Goddard and A.W.A.K.E. Mode. I plan to style it for the social season like this Sandy Liang look, with a cardigan, sporting underwear and some knee-highs from this up-and-coming brand called Duane Reade (you probably haven't heard of it). Per my personal policy, I have to think of at least three ways to wear something before I insert chip, so I'm also envisioning it with a nothing button-down and fancy shoes for a daytime look and over the Marine Serre catsuit I own in my head. All these ideas would work equally well with this Ungaro Parallele skirt that is available for purchase now.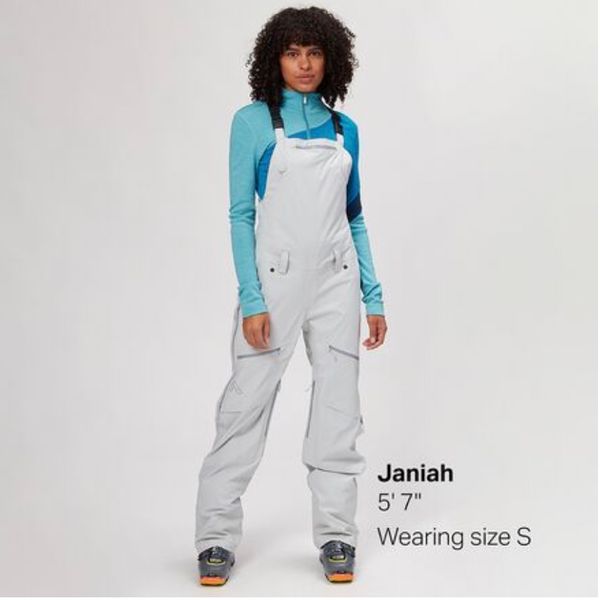 This Black Friday, I treated myself to a new snow bib from Flylow, discounted from $420 to $336. I realize that isn't exactly a steal, but it is the best price I've ever seen on these, and I've been trying to find a good deal on well-ventilated ski pants for a while. (The North Face snow bib I bought in 2020 and wore throughout the last ski season can sometimes get a little too warm, especially when I'm both hiking up and skiing down a mountain.) All I need now is some snow.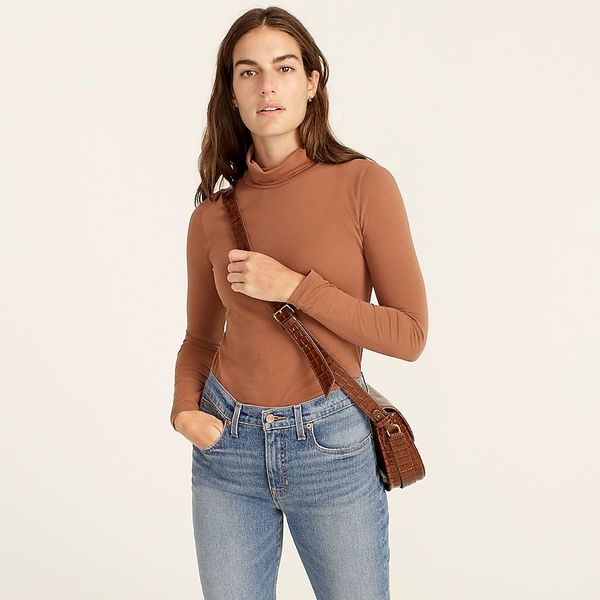 I also stocked up on J.Crew's tissue turtlenecks — a perennial classic — while they were 40 percent off.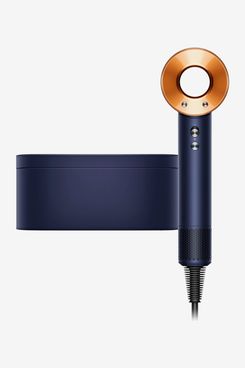 I've been a Revlon One-Step devotee since I bought into the hype a couple years ago. But as my hair grew and my patience shrunk over the past couple months, the hot brush just wasn't doing it for me anymore. It took forever to style my hair, even when it was closer to dry than damp. And the brush was literally too hot to handle — I could see my hair burning. After months of research (ahem, reading reviews) into a replacement, I decided to splurge on the Supersonic during Sephora's pre–Black Friday sale.
It's unlike any blow-dryer I've ever used. I can get a smooth blowout in ten minutes flat that lasts for days, rather than just a day (an oily scalp means limp-looking strands seemingly overnight). And it doesn't take much heat for hair to dry quickly, either — with the styling-concentrator attachment, I never have to use the hottest (or even the second-hottest) setting to get smooth waves. For someone who doesn't like to spend a lot of time on their hair (but not look like they just rolled out of bed), the Supersonic is perfect.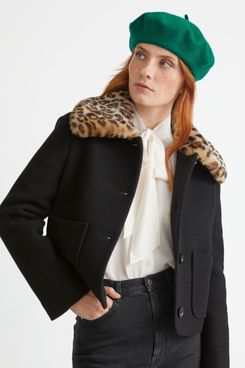 On the more frivolous front, I didn't realize until the start of the month that I somehow own every color (green, yellow, orange) jacket but black. I spotted this one at & Other Stories soon after that realization, and it's been my go-to coat since. The wool is just warm enough for the not-quite-freezing-yet weather, and the pockets — which sit right at my waist — can fit my phone and a few other essentials. As for the cut, the cropped length works especially well since I'm petite (some coats on me can feel very two-people-in-a-trench-coat), while the buttons actually button up, a rarity for someone with a bigger bust. On top of that, the faux-fur collar keeps it from looking like just any other black jacket.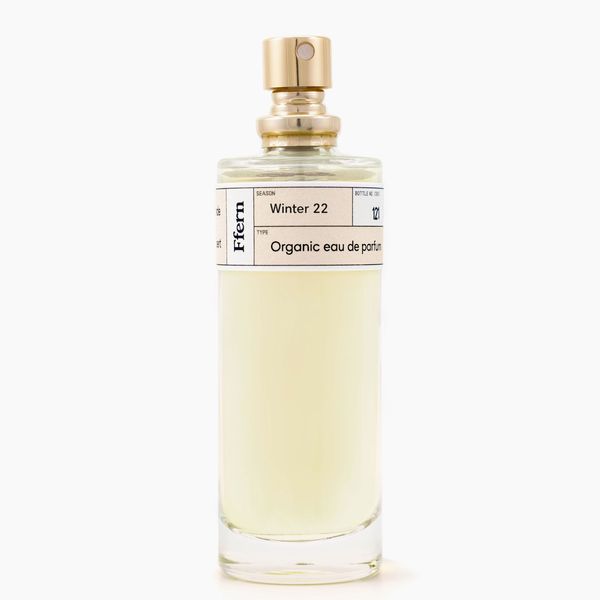 I signed up for a subscription to Ffern, a small-batch perfumery based in Somerset, England. After signing up, you join its ledger of clients and receive one new bottle of perfume every season for $129. My fragrance wardrobe is quite large, but I tend to gravitate toward more cold-weather-appropriate scents, so having a new perfume specifically designed for each season takes the guesswork out of buying new bottles (and feels like a lovely little luxury). Plus, each shipment — which is tied to either the equinox or the solstice — comes with a free sample vial, so if you don't like the company's newest creation, you can always send the bottle back and wait until next quarter. Autumn's release has notes of green mandarin, rosemary, cardamom, bergamot, hay, oakmoss, and black-tang seaweed.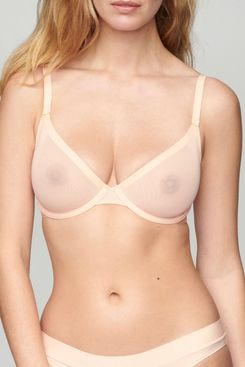 I picked up a few odds and ends during Black Friday and Cyber Monday: Boy Brow, a Material cutting board in eggshell blue, and a new Cuup bra. I got my first Cuup mesh bra a few months ago and have worn it more than all my other bras combined in the time since, so I figured adding another one to my rotation was overdue.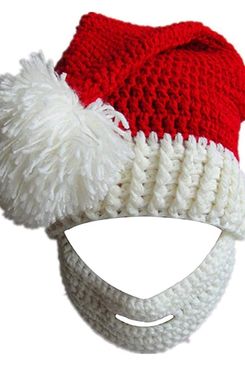 Santa hats are the one style of hat that my 4-year-old son will willingly wear. But our polyester drugstore versions fail to actually shield his head from the cold. I searched for "warm Santa hats" and found this crocheted option, which turned out to be quite cozy and even sort of reminiscent of my grandmother's knitting. The best part about it for my son, though, is that it comes with a detachable face mask that looks like a beard — so he can really commit to his character impersonation (up to this point, he was taping paper towels to his face to achieve a similar effect). And the fit works for kids and adults alike.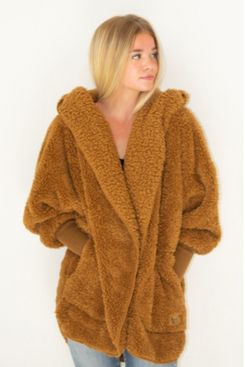 Eberjey slipper socks, leather touchscreen gloves — every year, I seek out one practical yet luxurious (and also basically sizeless) gift and buy it in multiples to dole out to various women in my family. This year, that gift is the Nordic Beach Wrap. My sister-in-law discovered the brand at a shop near her home on the South Shore of Massachusetts and gave me the wrap as an early Secret Santa present over Thanksgiving. I've pretty much not taken it off since. The product shots don't convey how irresistibly soft the fleecy fabric is — like your favorite fluffy robe, only better, because you can wear it for school drop-offs, too (and with the oversize hood, I can even have wet hair and not freeze). They come in one universal size and a range of colors, including the gray, navy, and frappe shades I purchased for three of my aunts.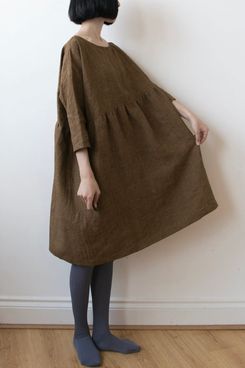 I'm four months pregnant and needed one more easy dress to round out my winter wardrobe. One of my favorite places to shop is this tiny boutique in Philadelphia called Rennes that sells flouncy but casual dresses and other Eileen Fisher–esque clothing from designers all over the world. I love everything the store carries, but many of its wares are pricey. If I'm being honest, what I usually gravitate toward are formless sack dresses with very simple silhouettes anyway, and I recently discovered there's no shortage of such dresses on Etsy for a fraction of the price, like this one I ordered from U.K.-based designer Yaya and Pony. I loved the dark check pattern and the weighty linen, which together make it great for the fall and winter when paired with tights and a Heattech turtleneck underneath. And because of its oversize, swingy shape, it'll accommodate my growing bump. Even though it came from England, shipping was free (though it did take two weeks), and when it arrived, I was impressed with how beautifully it was made. Although I don't need it, I am thinking of getting this longer style in this Yves Klein blue …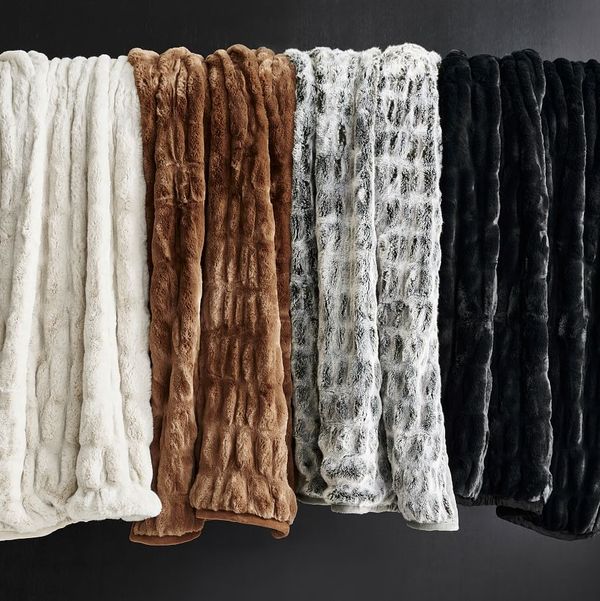 I bought a bunch of Christmas presents for family and friends over the Black Friday–Cyber Monday weekend, including a couple of these faux-fur throws from Pottery Barn that I absolutely adore. My husband got one for me last year, and it's one of the best gifts I've ever received. Not only is the blanket ridiculously soft and actually feels like fur, but it's so hefty and comforting, almost like a weighted blanket. I used it all year, and it still looks new, and because I got it in a light gray, you wouldn't know if there were stains on it or not. It's everyone's favorite blanket in the house, including the cat's. They're admittedly on the more expensive side for a throw but so worth it. They're actually still on sale for 30 percent off, so I would act fast if you're interested!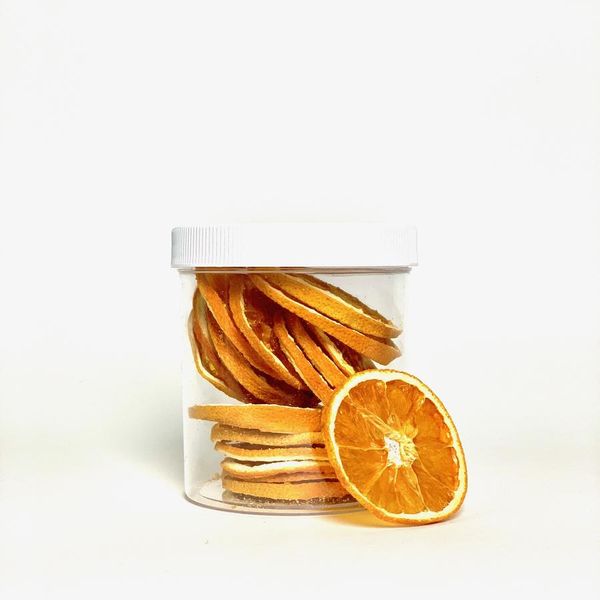 I make a lot of boulevardiers and Negronis and have accepted that I am just not capable of keeping fresh oranges around for the garnish. I recently bought Cocktail Emporium's dehydrated orange wheels, which make a great substitute — they're aromatic, rehydrate in the glass, and can hang out in my cabinet forever. One thing to note: Cocktail Emporium is in Toronto, and shipping to the U.S. costs at least $12. (But that can be an excuse to load up your cart with fun bar tools to make the shipping cost worth it.)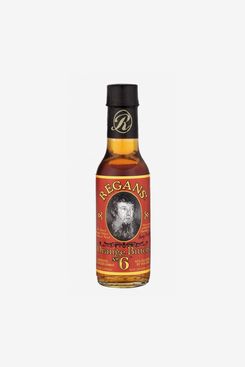 Speaking of bitters: A habit I've developed to mark the end of the workday is making myself a lazy bitters-and-soda, i.e., shaking a few dashes into a can of Canada Dry while I shut the bad screen and open the good screen. I used Regans' orange bitters for my fancy evening soda until I ran out and resolved to branch out to other flavors. I bought wormwood bitters, evergreen bitters, and smoky-pear bitters — all of which were great — before I caved and bought another bottle of Regans'. They are just the best: fruity and bitter with subtle non-orange notes, some of which allegedly came from a trip to a witches'-supplies store in Greenwich Village.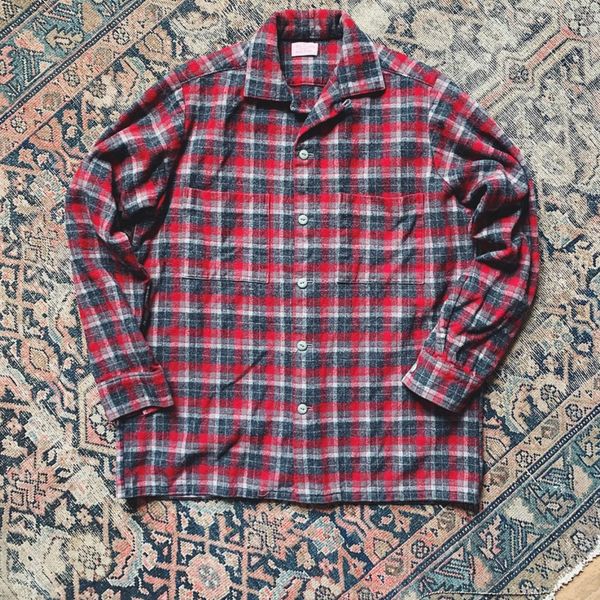 I had the pleasure of stopping by the Wooden Sleepers showroom this month and was immediately drawn to the wall of plaid shirts like a black hole's gravitational pull. I was grabbing shirts out of the wall like it was a scene in The Great Gatsby. As a lover of vintage and menswear, I think I might have just found my favorite plaid shirt.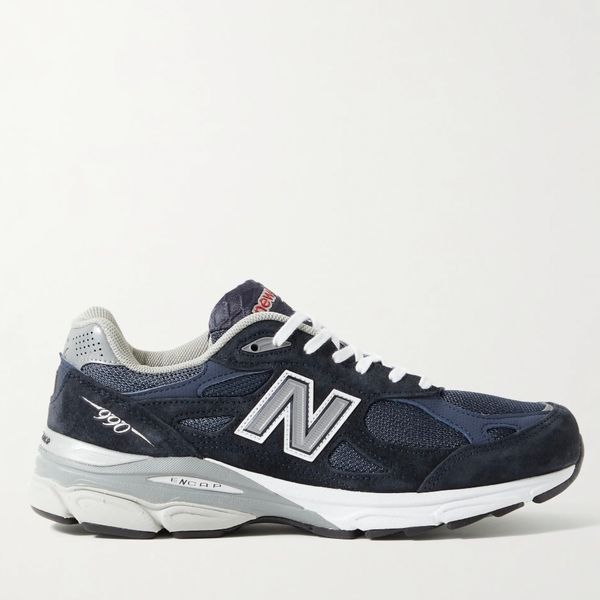 New Balance has been releasing hit after hit with its recent string of collaborations, but I've always been drawn to the classics, like the 990 series. They are also astronomically more comfortable than any of my other footwear, so I tend to wear them all the time.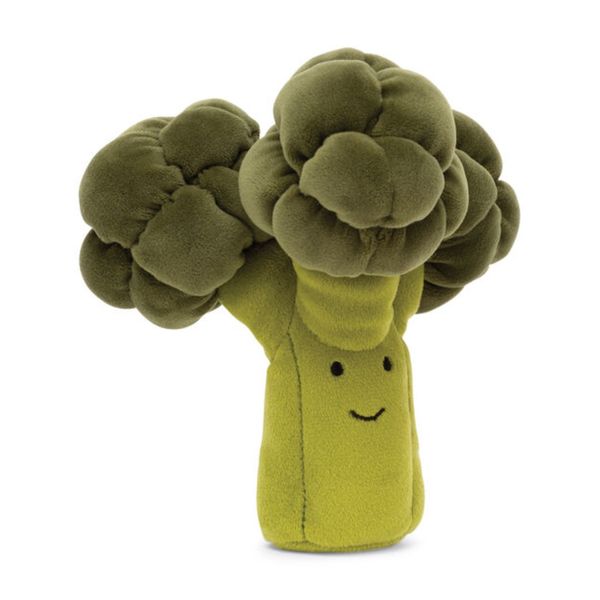 Thanksgiving isn't normally a gift-giving holiday in my family, but I couldn't not buy this on-theme stuffed toy for my niece, whose favorite food is broccoli. It's the perfect size for toddler hands, and she spent the entire weekend hugging it, kissing it, and pretending to chow down on its squishy florets.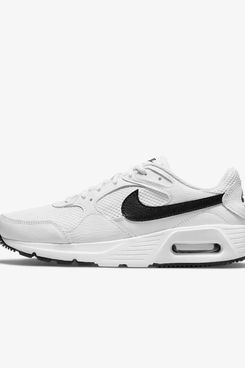 I got a little overwhelmed this year and only bought one thing on Black Friday. Usually, I try to make a plan ahead of time so that I buy things I actually need rather than act on impulse, like going grocery shopping while hungry. But I am still very excited about my spur-of-the-moment sneaker purchase. I have been looking for a pair that I could wear to the office or to meet up with friends that wouldn't look like I just came from the gym. They haven't arrived yet, but I think they'll fit the bill.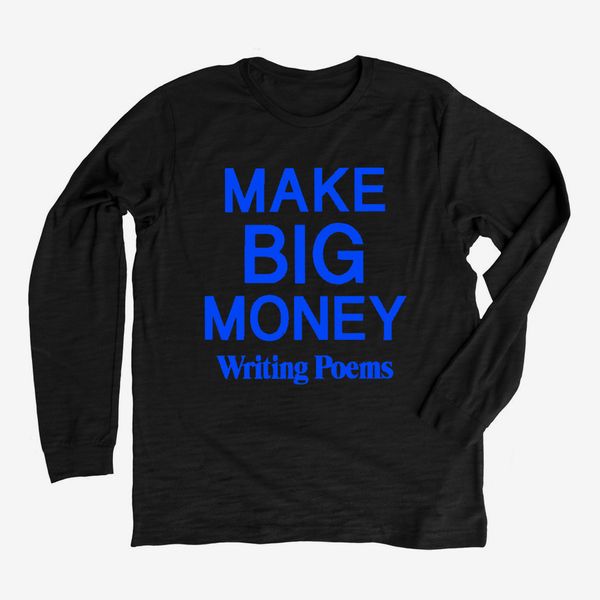 As someone who aspires toward making big money writing poems, I couldn't help but purchase this T-shirt created by Molly Young and Teddy Blanks. It's a reissue of their original sold-out design, now with more colorways — I got the "premium" pink and blue version, feeling that I deserved it. So far, I've found the T-shirt to be both comfortable and conversation-starting. I have yet to see additional zeroes in my bank account, though, but will keep manifesting.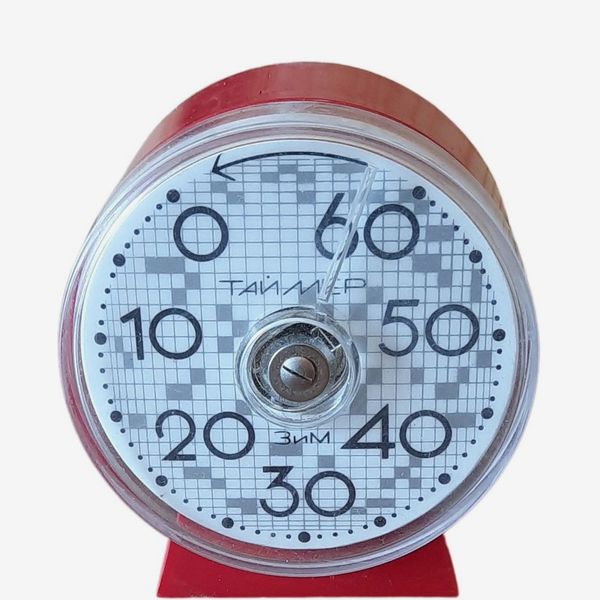 I enjoy both the Pomodoro Technique and perfectly gooey boiled eggs, so kitchen timers are a crucial daily tool. When my dollar-store timer broke, I took the opportunity to shop around for something more unique. Etsy offered many vintage options, and I settled on this Soviet-era one because it matches my red Gemini espresso-maker. It works well and looks insane.
[Editor's note: This is out of stock, but this Kikkerland timer has a similar look.]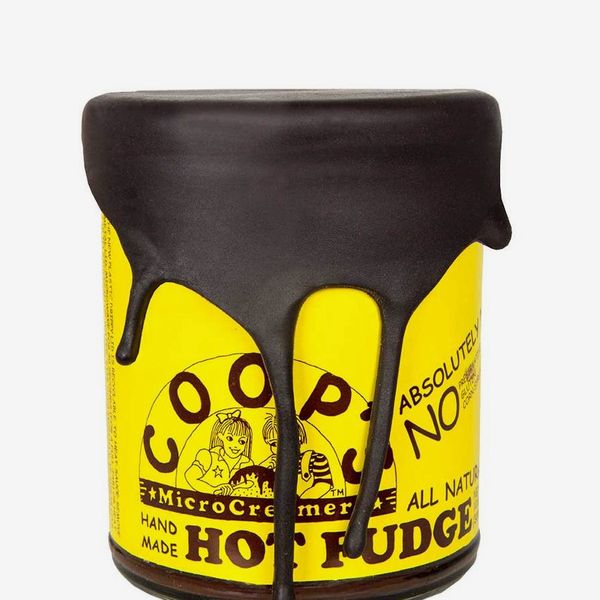 I was searching for hot fudge to re-create the best dessert of my youth: the ice-cream sundae from California Pizza Kitchen. The adorable "drippy lid" on Coop's MicroCreamery hot fudge (made of recyclable plastic) caught my attention. I don't have a microwave, so I was happy to discover it can be warmed by immersing the whole jar in a saucepan of water. There is an equally cute jar of caramel sauce, and I am definitely giving the dual set as hostess gifts in the future.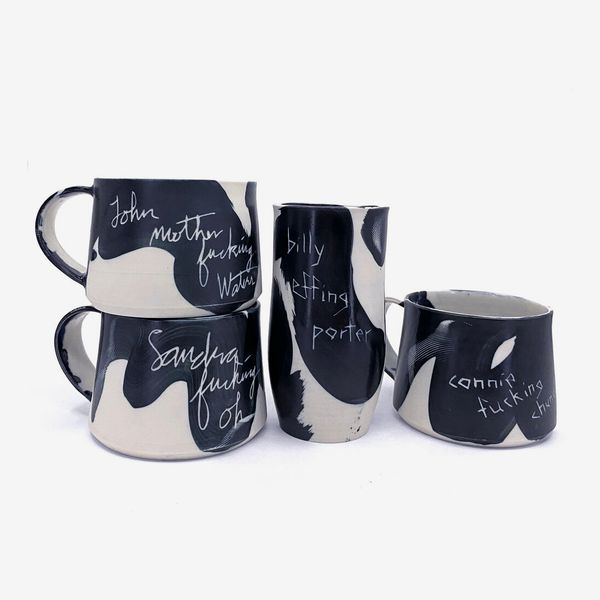 You can pick your own expletive on these amazing personalized mugs. I opted for the longest expletive and script-style writing (your other option is a charming chicken scratch). Dustin Yager is a Brooklyn-based ceramicist whom I was lucky enough to take a class with at BKLYN CLAY. If you love the style of this mug but don't have time to wait for a commissioned piece, go for Yager's short mugs, which are both profane and available now.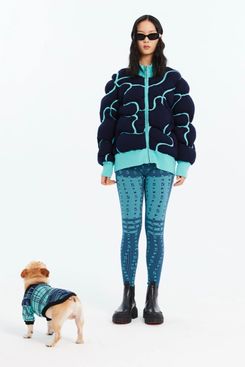 As a transplant from the West Coast, I've been soliciting guidance from pretty much everyone I've met about how to prepare for my first real winter. The best advice, however, was a nugget of wisdom I stumbled across on Reddit: When it comes to winterwear, you pick two of three from fashion, function, and cost. Unfortunately, fashion is a nonnegotiable for me, but I also don't want to catch frostbite come January, so I bit the bullet and splurged on this insanely cool, insanely expensive PH5 puffer jacket. It's quite oversize, so it comfortably ensconces all my bulky sweaters, and it's made from an ecofriendly viscose sourced from sustainable forests. Plus, after a mildly unnerving experience last month during which coat check confused my generic black jacket for someone else's, I can confidently say this puffer will never get lost among a sea of Patagonias and North Faces.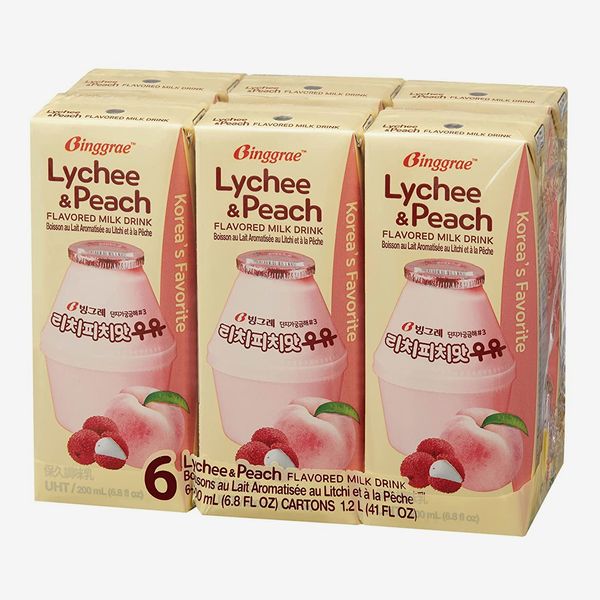 While grocery shopping at H Mart, I was on the verge of grabbing my go-to six-pack of Binggrae banana milk when I was stopped dead in my tracks by a new flavor I'd never seen before: lychee & peach. I adore both flavors separately but hadn't tried them together, so I wasn't sure what to expect, but I needn't have worried — after one tentative sip, I immediately declared it the best out of all the Binggrae flavored milks (sorry, banana fans!). I can't imagine why I haven't encountered it until now, but clearly H Mart has been holding out on me.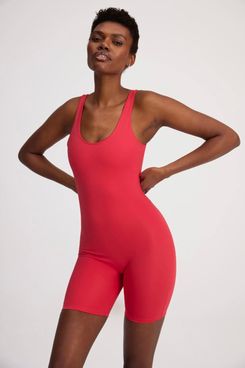 I went in during Girlfriend's 30-percent-off sale and bought an array of sports bras and leggings. Most exciting, perhaps, is the unitard. I gifted it in green to my best friend for her birthday, and after stellar reviews, I've been dreaming about it ever since. I got one in a red shade the brand calls "geranium." My particular unitard has limited stock (there's only XS left), but there are plenty more colors to choose from.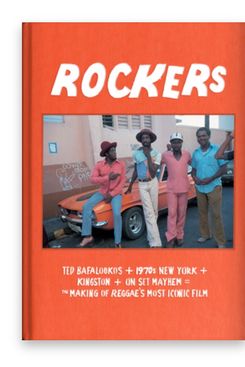 I also picked up this coffee-table book that documents the making of the cult-classic reggae film Rockers. Director Ted Bafaloukos was able to capture a sense of late-'70s Jamaican cool that made it an enduring favorite, so I'm excited to have a book about the movie in my collection. I'm half-Jamaican, and reggae music was an integral part of my childhood, so this feels like a little part of me.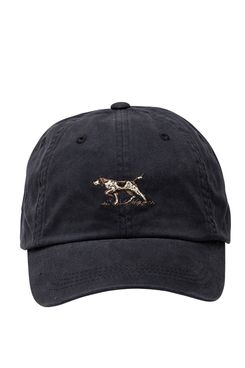 I lost a beloved navy baseball cap in October and immediately started searching for its replacement. (I also have the salmon Cervo's one, but sometimes you want to move a little more quietly.) After trying on plenty of too-stretchy, too-small, or too-boxy styles at my usual stores, I found just the thing by walking into a place I'd never heard of (during its Black Friday sale, no less) and picking this out of the extensive cap collection. The heavy twill cotton is very durable but very soft, and I can't wait to get it as broken in and sun-faded as my last one.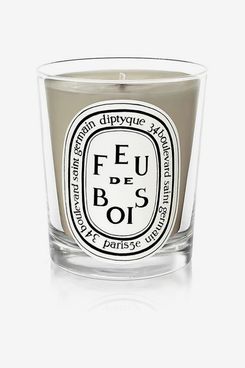 This Thanksgiving, I was a houseguest at my cousin's, so I bought him the best winter candle as a thank-you gift. It was so well received that I'm now fearing for my bank balance, as I want to elicit that very same reaction from all my friends and family this Christmas.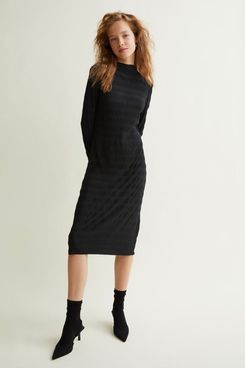 H&M wasn't the first place I wanted to shop for a wedding-guest dress, but for a couple I barely knew who were having an outdoor ceremony in freezing temps that I wasn't thrilled about attending, the price was just right. I was surprised at how many options I found that could pass for cocktail or semiformal. This was on the more casual end, but it worked and can be dressed up or down, which means I'll get more wear out of it.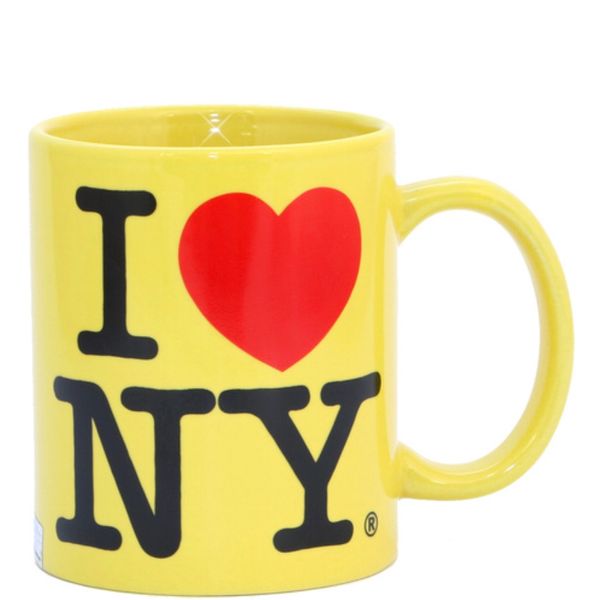 My grandmother turned 100 this month, and on my way to celebrate with her, I ran into this mug at a Hudson News in the JFK airport. She lived here for a time and is always asking me "How's New York?" Sometimes I don't have the heart to tell her just how much it's changed, so I always answer, "The Macy's on 34th Street is still there." Anyway, when I saw this mug in her favorite color, I figured it would serve as a good reminder of her granddaughter in New York. I've already gotten a few photos sent to me of her drinking tea out of it.
The Strategist is designed to surface the most useful, expert recommendations for things to buy across the vast e-commerce landscape. Some of our latest conquests include the best acne treatments, rolling luggage, pillows for side sleepers, natural anxiety remedies, and bath towels. We update links when possible, but note that deals can expire and all prices are subject to change.