[ad_1]
By Alekh Shah and Mannu Arora

STL's digital network integrator Chief Financial Officer Mihir Modi has laid eyes on business expansion in the United States and Europe. The CFO estimates that around 60% of revenue is generated by these geographies over the long term. Currently, 43% of revenue comes from the EMEA (Europe, Middle East and Africa) region and 12% from the United States. In addition, the CFO does not envisage massive acquisitions. Below are edited snippets of his interaction.

Q: How is your growth going over the next 6 to 18 months?
Mihir Modi: We are optimistic about the growth prospects. The momentum of July-August, where we increased our sales by 30% and recorded Rs 1,500 crore, continues into the current quarter.
In the area of ​​optical networks, we have improved our capabilities and capabilities. We have built 33 million kilometers of fiber and plan to expand it to 42 million kilometers of fiber. We are all ready to ride this wave and take advantage of the opportunities that the market presents. In addition, we are strengthening our activities in the UK, US and European markets, and at the same time we expect growth in existing markets such as India to continue.
In the systems integration business we have started to globalize and have just gained a foothold in the UK market through organic orders and at the same time through the acquisition of Clearcomm Group there. Having said that, India will continue to be a major market for this business.
On a blended basis (optical network and systems integration), we expect that over 60 percent of our revenue will come from outside India, largely driven by Europe and the United States. Expansion will be our priority..
In addition, the company expects to record revenue in its wireless solutions business during the current fiscal year. We plan to develop this business in the coming years, and this will directly contribute to our overall growth.
Q: What are the investments planned for the next two years?
Mihir Modi: We have already made investments to strengthen our capacities and improve our R&D. We do not foresee any significant additional investments. We are ready with all capacity expansions. The investment phase is behind us.
Q: Are you planning any major acquisitions?
Mihir Modi: We don't see any significant white space left in our capacity requirement. So, immediately there is nothing on the cards but that said we would be open to small acquisitions of tickets.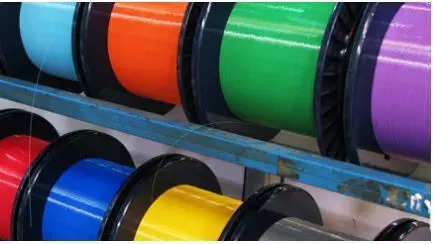 Q: What is your capital allocation policy?
Mihir Modi: In each of the past three years, we have declared that 30 percent of our net income will go to our shareholders in the form of dividends. The company wants to offer a stable return to investors. We will continue to follow this policy. In addition, although we can make small acquisitions, a large part of the profits generated will be used to reduce debt.
Q: Do you see new trends in your business?
Mihir Modi: Satellite Internet is a new trend emerging, but we are not participating in it. We believe that such trends will only complement our offering. For example, while 5G may be thought of as completely wireless, in reality it won't. Only the last mile would be wireless and a significant amount of fiber would have to be deployed at the backend. As new trends emerge, the company is ready to compliment or support them as we have done in the past.
Q: Your goal is to reduce your debt-to-equity ratio to less than 0.5 by the end of fiscal 23, compared to 1.3 currently at the end of the second quarter of fiscal 22. By how many? debt do you plan to reduce this 2021-22 fiscal year itself? Your net debt is Rs 2,815 crore in the July-September quarter -…
Mihir Modi: We will refrain from making random guesses on this year's number but we already have a medium term target as you pointed out. Much of the investment spending is already exhausted, debt levels are now expected to decline.
[ad_2]